How to create a functional and stylish home office and the benefits of having a dedicated workspace.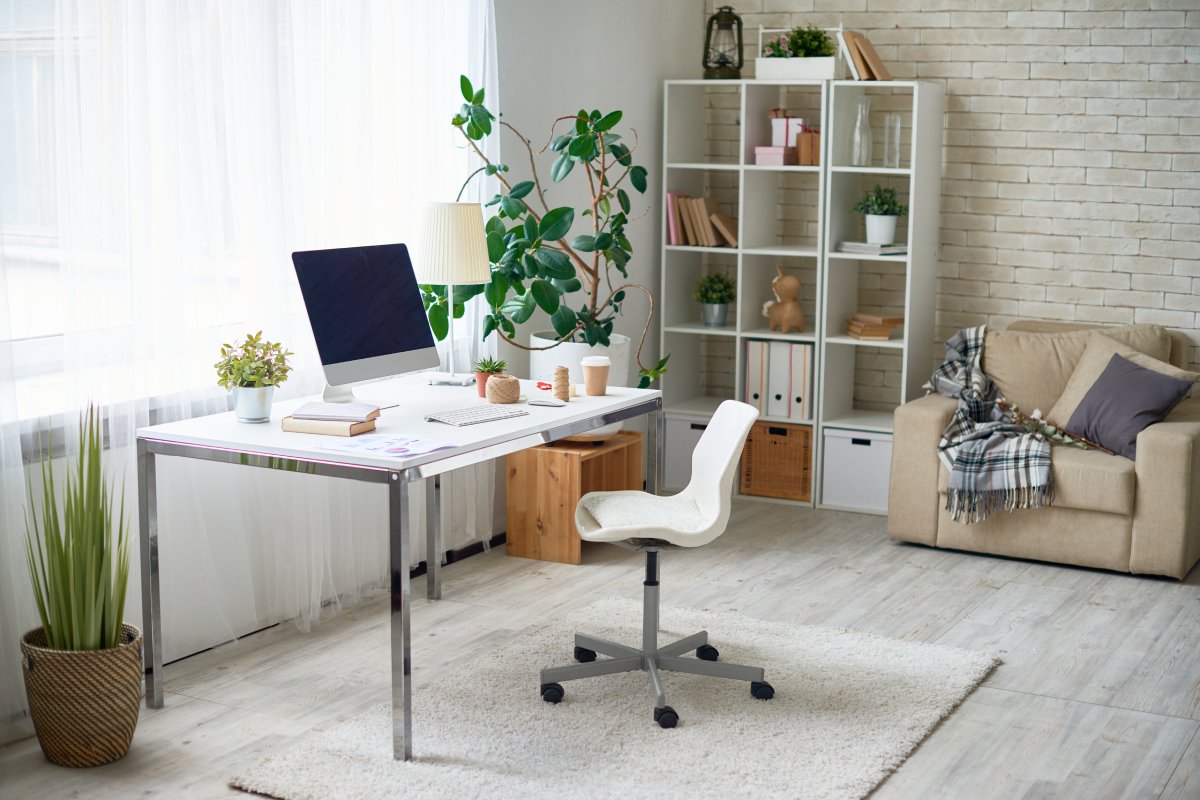 In recent years, the idea of working from home has become increasingly popular. With this shift in work culture, it's important to consider the importance of having a dedicated workspace at home. A well-designed home office can be a game-changer for productivity, mental well-being, and overall work satisfaction.
Today, we would like to talk about the benefits of having a dedicated workspace and how to create it
The benefits of having a dedicated workspace
The benefits of having a dedicated, well-designed home office are numerous, and with a little effort and creativity, anyone can create a space that is both functional and stylish. Here are some practical benefits you can feel right away;
Firstly, a dedicated workspace can help create a clear separation between work and home life. This can be especially important for those who struggle to disconnect from work when they're not physically in the office. Having a designated workspace can help establish a routine and create a more structured workday.
Secondly, a well-designed home office can provide a comfortable and functional environment that can enhance productivity. By having a comfortable chair, proper lighting, and a clean and organised workspace, you can create a space that supports your work and allows you to be more focused and efficient.
In addition to the practical benefits, having a stylish home office can also create a space that you enjoy spending time in. By adding personal touches, such as art or plants, you can make your workspace feel more inviting and less like a generic office space.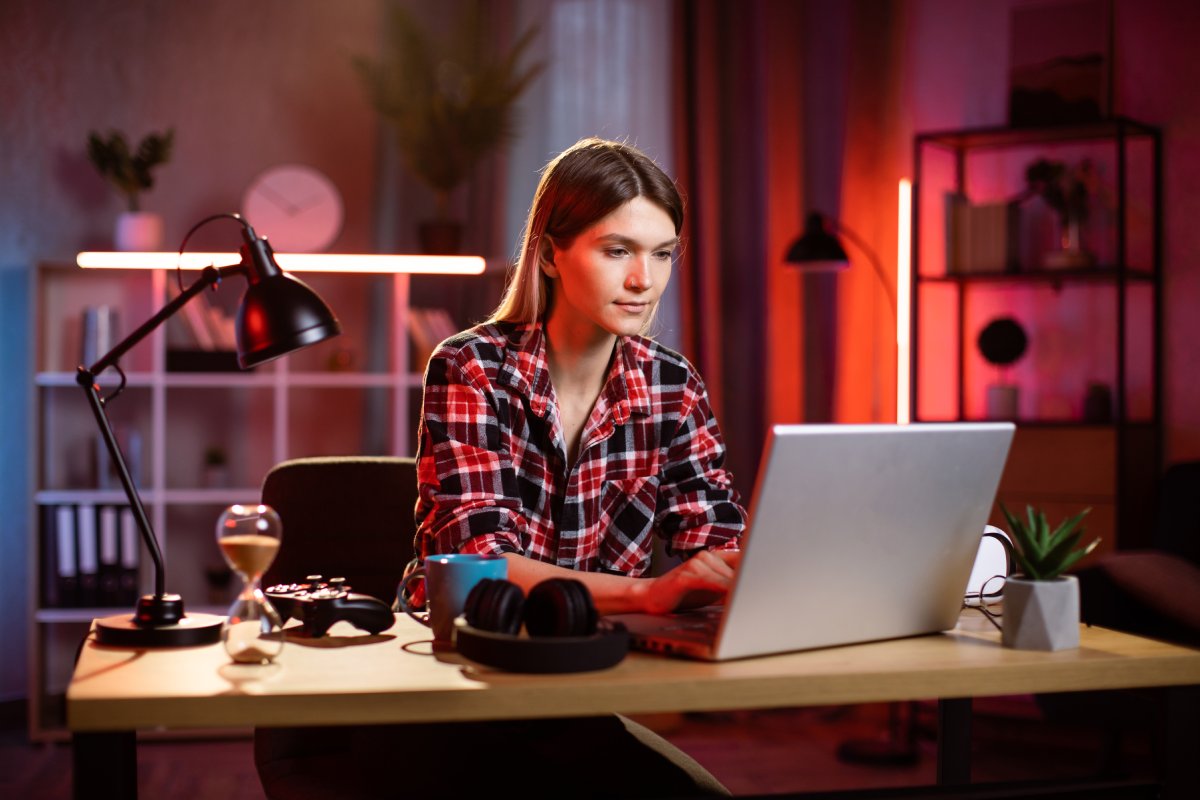 How to create a functional and stylish home office
Assessing Your Needs
When it comes to designing your home office, it's essential to assess your needs before jumping into the design process. This means taking into account the type of work you'll be doing, the equipment you'll need, and any potential challenges or limitations.
One of the first things to consider is the type of work you'll be doing. Are you someone who needs a lot of desk space, or do you prefer a more minimalist workspace? Will you be on the phone a lot or require a lot of storage space? These are just a few of the questions you should be asking yourself when assessing your needs.
Another factor to consider is your work style. Do you prefer a quiet, distraction-free environment, or do you work best with some background noise? Do you need a lot of natural light to work comfortably, or do you prefer a darker space? These are important questions to ask when creating a workspace that works for you.
Once you've identified your needs, it's important to prioritise them. Think about what is essential for your workspace and what you can live without. This will help you create a functional workspace that meets your needs without going overboard.
Choosing the Right Space
Selecting the right location for your home office is vital for a comfortable and productive workspace. Consider factors like lighting, noise, and privacy. Natural light is ideal for productivity and mood, so choose a location that gets plenty of natural light or invest in high-quality lighting. 
Noise can be a distraction, so if you need a quiet space, choose a location away from high-traffic areas or consider noise-cancelling headphones. Privacy is also essential, so choose a room with a door that can be closed or invest in a room divider. Consider temperature, airflow, and overall comfort when selecting a location that supports your work style. 
By choosing the right space, you'll create a workspace that enhances your well-being, and productivity, and makes working from home more enjoyable. Don't rush the process, take your time to find the best location that meets your specific needs.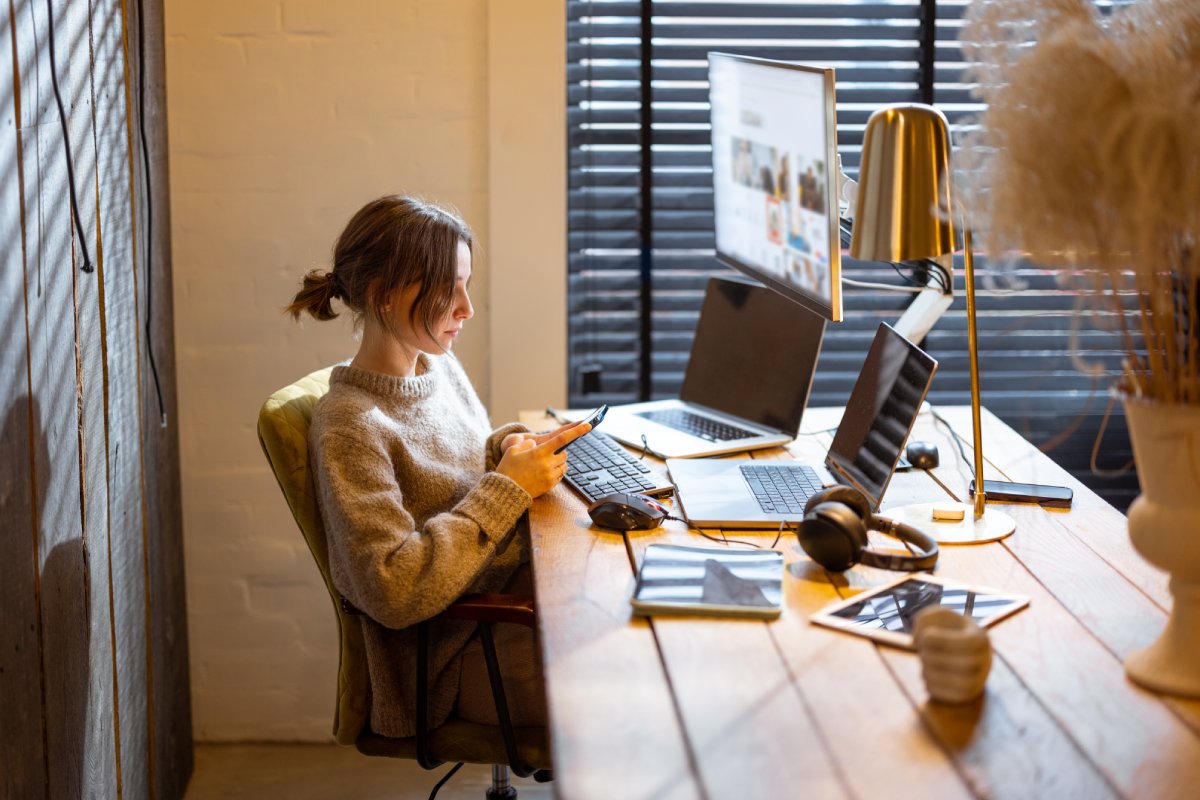 Furniture and Equipment
When setting up a home office, it's important to have the essential furniture and equipment to create a comfortable and functional workspace. 
The most crucial pieces of furniture include a desk and chair. The desk should be large enough to accommodate your work style and equipment, while the chair should be ergonomic to provide support and comfort during long periods of sitting. Lighting is also important, and investing in high-quality lighting can help reduce eye strain and boost productivity. Other essential equipment includes a computer, monitor, keyboard, and mouse. 
When choosing furniture and equipment, consider your needs and budget. It's important to invest in high-quality items that will last and support your productivity, but it's also essential to stay within your budget to avoid unnecessary expenses.
Storage and Organisation
Having adequate storage and organisation in your home office is essential for maintaining productivity and reducing stress. Clutter and disorganisation can cause distractions and make it challenging to find important documents and supplies. 
To maximise storage, consider adding shelves, cabinets, and filing systems to your workspace. You can also use desk organisers, trays, and baskets to keep your desk tidy and clutter-free. 
Keeping your office organised requires regular maintenance, so schedule time to clean and declutter your workspace regularly. It's also helpful to create a labelling system for your files and supplies to make it easier to find what you need quickly.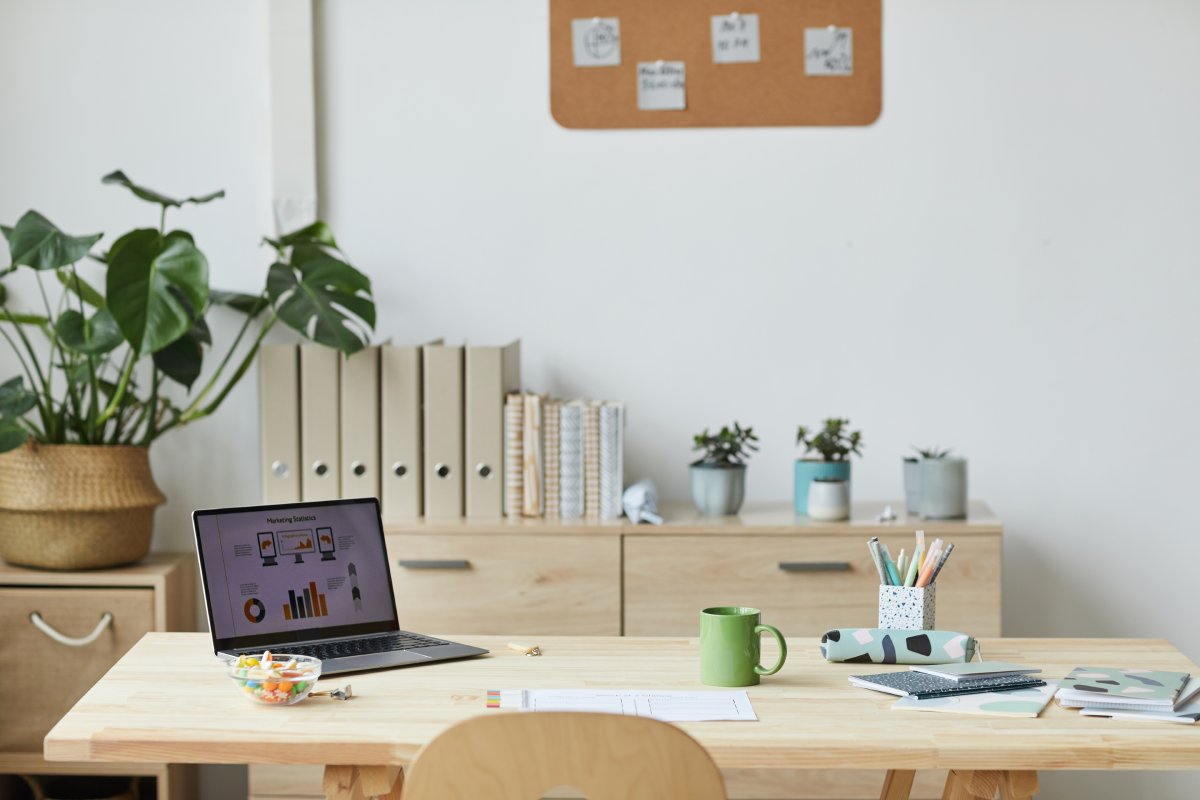 Styling Your Space
Creating a stylish and inspiring workspace can boost creativity, motivation, and productivity. Adding personality and style to your home office can also make it a more enjoyable place to spend your time. 
Start by choosing a colour scheme and style that reflects your personality and inspires you. You can add decorative touches such as artwork, plants, and accessories to create a personalised look. 
Incorporating elements such as natural light, comfortable seating, and texture can also make your workspace more inviting. It's important to balance style and function when styling your workspace to ensure that it meets your needs and supports your work.
Productivity Tips
Working from home can be challenging, especially when it comes to staying focused and productive. 
To stay on track, it's essential to establish a routine and set boundaries for work and personal time. Creating a designated workspace and removing distractions such as social media and household tasks can also help improve focus and productivity. 
Taking breaks and incorporating physical activity into your workday can also improve your overall well-being and productivity. It's important to set realistic goals and manage your workload to avoid burnout and maintain a healthy work-life balance. These are productivity tips to make you start creating a successful and productive work-from-home routine.
The takeaway
In conclusion, designing a home office that is both functional and stylish can have a significant impact on your productivity, well-being, and overall satisfaction with your work. By assessing your needs, choosing the right location, furniture, and equipment, maximising storage, and adding personal touches to your space, you can create a home office that works for you. 
It's important to remember that a well-designed home office is not just about aesthetics, but also about creating a space that supports your work and helps you stay focused and productive. With the right tools, mindset, and environment, working from home can be a positive and rewarding experience. 
We encourage you to implement the tips and design a home office that works for you, and we wish you success and inspiration in your work!